Made an in-app payment? You can view your payment status directly from the app.
Successful payments:
Once you've initiated a Direct Debit payment you can navigate back to your loans home page where you will see the payment as pending. Your payment due amount will not decrease just yet.
When we have received your payment we will begin the process of allocating the payment to your loan. At this point, your payment will not appear on the app for 24-48 hours. Once we've allocated your received payment your payment due decrease by the amount you paid.
Don't worry - once the payment is received and allocated we'll send you a confirmation email with your payment receipt.
If you made a combined payment towards all your loans, this will only be visible in your Payments History screen.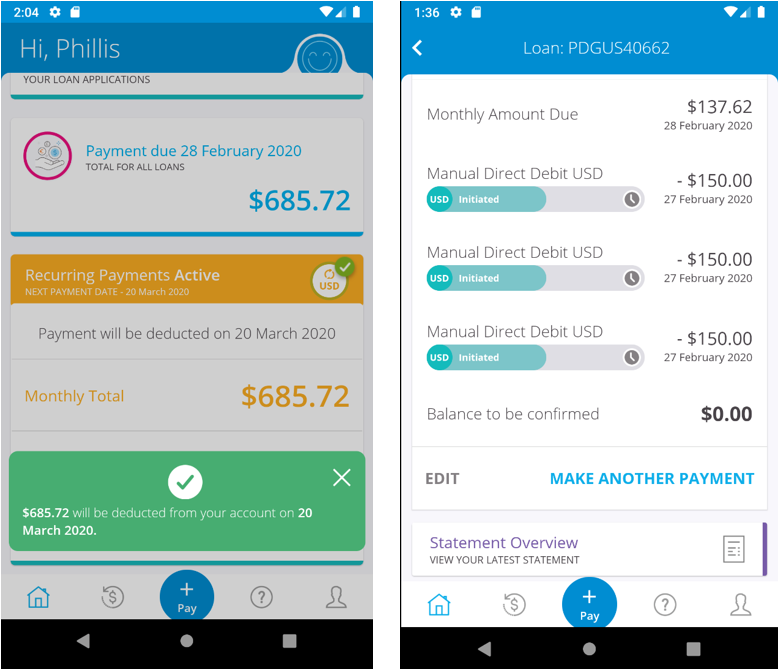 Payment failure:
If your payment fails we'll let you know and tell you why. You'll also see the status of your payment change on the app to failed.
You can view your full Direct Debit payment history through the Payments History tab.