To view your statement from the app, simply swipe right to select your loan, scroll down to show the View Statement Details button and click to see your latest statement. 
Want to see past statements? Select the date drop down to find the statement period you're looking for.
If you're still not sure, watch the screencasts for the iOS and web versions of the app:
iOS/Android
Select the loan you wish to view.
Tap the Statement Overview card to bring up your latest statement.
Select the date dropdown to choose a specific statement period and view past statements.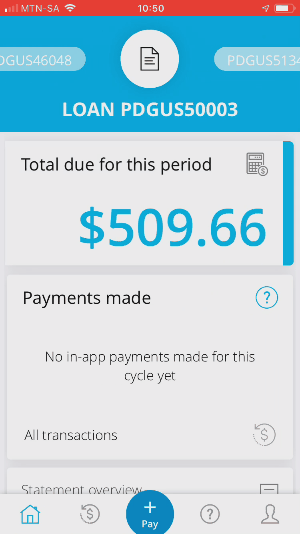 Web
Click on the loan you wish to view.
Click on the Loan Reference No to view the statement.
Select the Period dropdown to view past statements.