The first step of the verification process is to take a picture of your face and provide proof of your identity.
How do I upload my proof of identity?
Please keep your identifty document ready when starting the verification process. You will be required to take a picture of yourself and upload it to your dashboard. Once you have it ready, please click 'Start'.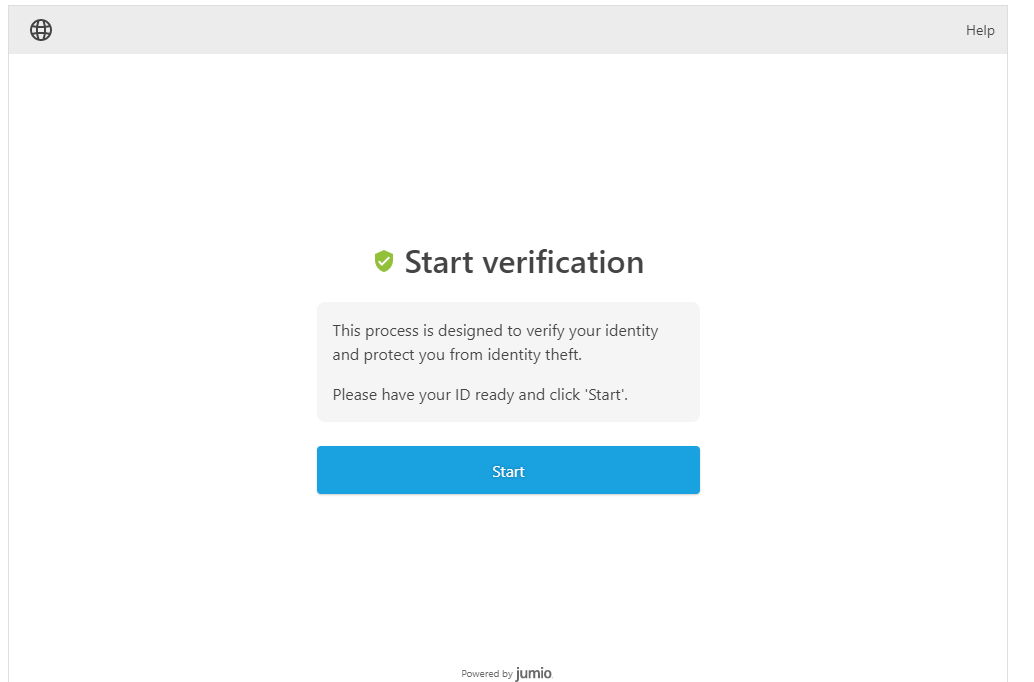 You will need to take a photo of your identity document based on the type selected or upload a photo of yourself. You will have the option to select the country your document is from:

Once completed, you will then need to take a photo of yourself, the filter for the photograph will be set to a pencil stencil.
Once this has been completed, the system will then analyze the biometric data and if successfully verified, you will then progress to upload your documentation.
In the rare case that your proof of identity review fails, a task will be created on your dashboard named Proof of Identity and you'll be asked to upload a hard copy of your proof of identity document.
If you face any difficulty while uploading these documents, you can reach us by email at info@prodigyfinance.com.