While you are in progress of studying you may receive a job offer for when you graduate. For some students who receive this, it normally means an increase to your pre-study salary and in most instances, an opportunity to work for a different company. Below outlines the requirements when submitting it with your Prodigy Finance application.
What should I submit as proof for a post-study salary?
The company name/logo must be visible on the offer letter.
The student's full name is visible on the offer letter.
The offer letter must clearly confirm the post-study salary income
The offer letter must also confirm the start date of employment
The offer letter must be signed by all concerned parties.
If the letter issued is in a language other than English, please ensure that you provide us with a full English translation by a certified translator.
Sample document: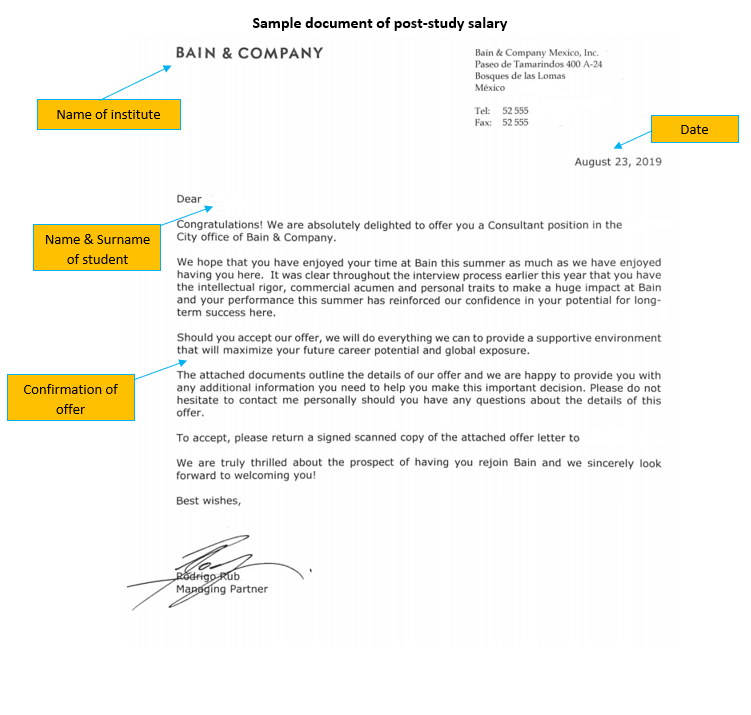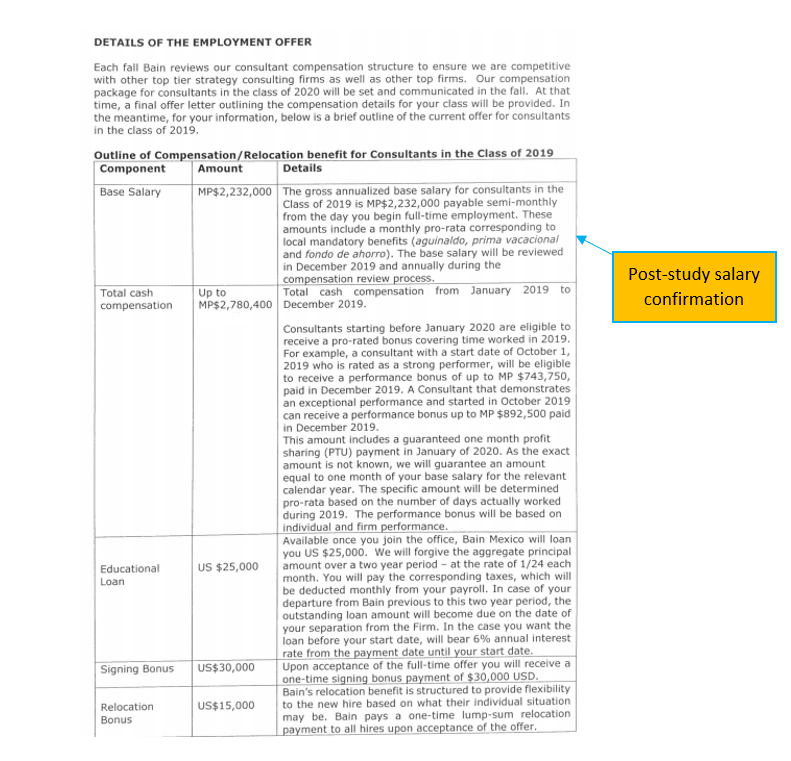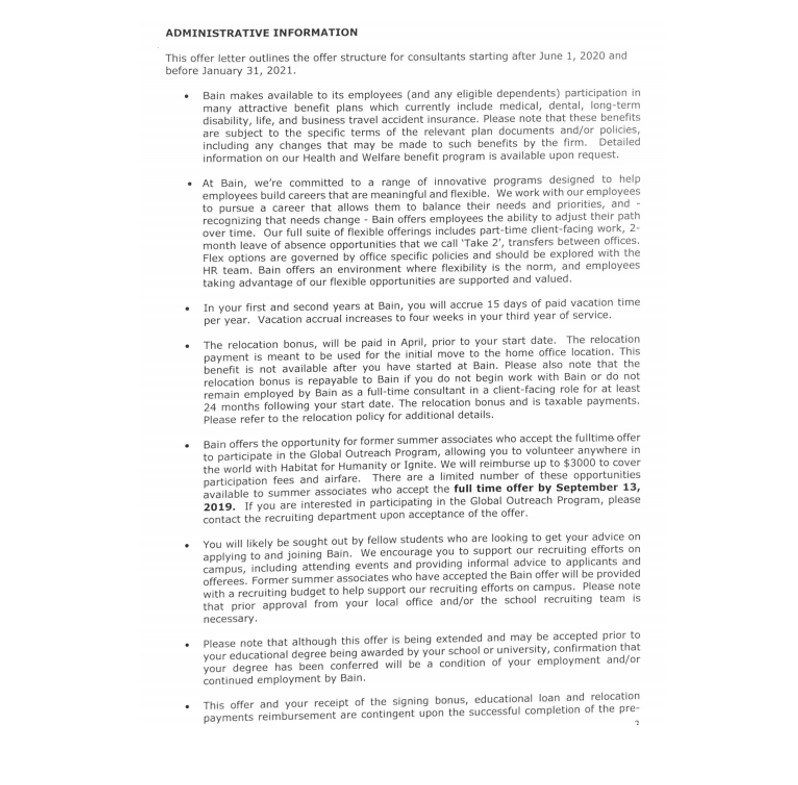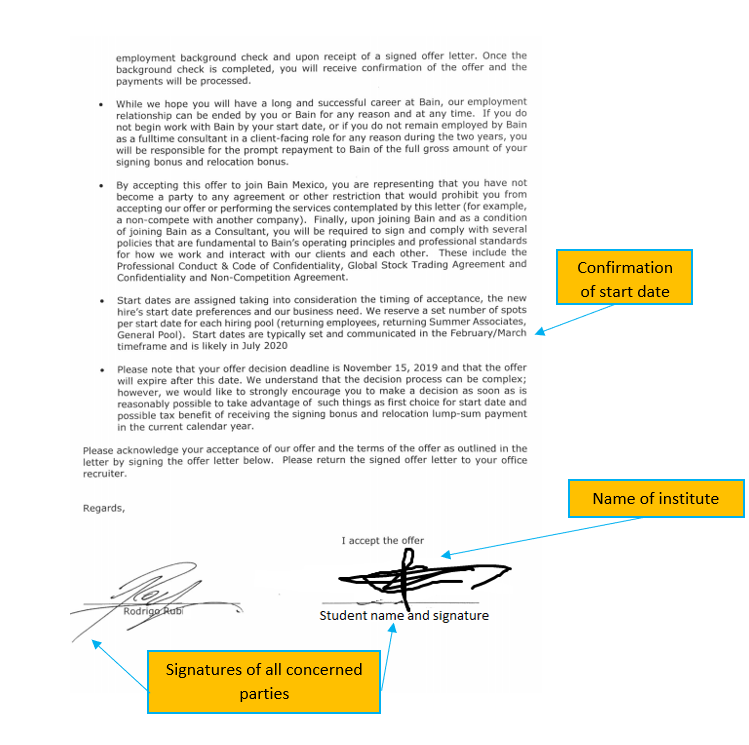 What to do if your company is offering a leave of absence to study?
If your company has provided you with a leave of absence or will consider re-employing you after your studies, we do not consider this to be a post-study salary offer.